Contact Info and How to Find Us
Pig Dyke Contacts
Pig Dyke dancers and musicians are available for all sorts of events. We have performed for mayors and councillors, at fetes, fairs, festivals, parties and weddings.
As well as dancing, we do processions, music sessions and workshops.
If you'd like us to dance for you, please note that we need a hard surface to dance on. We don't dance on grass!
Please contact the secretary Steve Hirst
Tel: 01945 871098
email: info@pigdyke.co.uk
Where We Practise
Burghley Square Club
Burghley Road
Peterborough
PE1 2QA
Mondays 8:15pm - 10pm
Google Map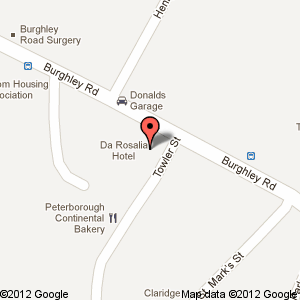 Larger Map
Friends and Links
Other things that Pig Dyke Members do...