Pig Dyke Molly - News
Latest First
Straw Bear 2021
Wed 13 Jan, 2021
For over twenty years Pig Dyke has looked forward to an evening with friends in St Andrews Hall to start our Straw Bear. It's another thing that can't happen at present. We wanted to remind ourselves and everyone else about what should be happening there:
Sadie Heritage
Wed 2 Sep, 2020
Pig Dyke is devastated that our loyal and efficient secretary Sadie died Friday 28th August aged 80. Sadie was with the team over thirty years, as dancer and then secretary, and was a co-creator of our Old Broom dance for three people. Her quirky sense of humour was behind many of the oddest and funniest bits of our Friday night plays at Straw Bear festival. She leaves a huge hole for a small person.
Pig Dyke at Sidmouth online festival
Sun 2 Aug, 2020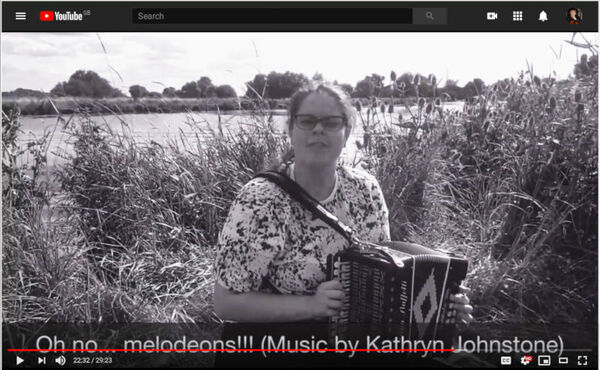 This Year Pig Dyke Molly was invited to perform at the Sidmouth Folk festival. Because of the pandemic, there is no festival at Sidmouth, but participants were invited to contribute to an online version of the festival, to be unveiled during the first week of August when the real festival would normally have run. Pig Dyke responded to the challenge with this video, featuring Tony's history of the team, demonstrations of how to make yourself black and white (face painting and costume), dancing in the Fens, music from Karthryn and a slide show accompanied by some of the music created by Robin Griggs and John Foreman (see previous news item.) Here's the video on YouTube.
Rob's music revisited
Wed 29 Jul, 2020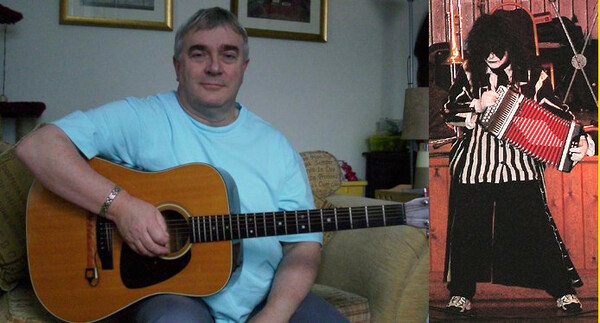 Robin Griggs (melodeon) was one of pig Dyke's first and most influential musicians. Years ago he made some "Morris-Prog-Rock" style recordings with John Foreman. John recently contacted us to say he's remastered some of those recordings and put them on Soundcloud (see "Prog Morris Tunes" list).