Pig Dyke Molly - News
Latest First
Peterborough Molly Dancing Exhibition in January 2024
Wed 25 Oct, 2023
We are delighted that Peterborough Museum has decided to use January to celebrate molly dancing in general and Pig Dyke in particular. The exhibition will run throughout January and will include photos, video, dressed mannequins and lots of information about the history of both Molly and Pig Dyke. We will dance at the museum on Saturday 20th January.
Macmillan Presentation in 2023
Thu 16 Feb, 2023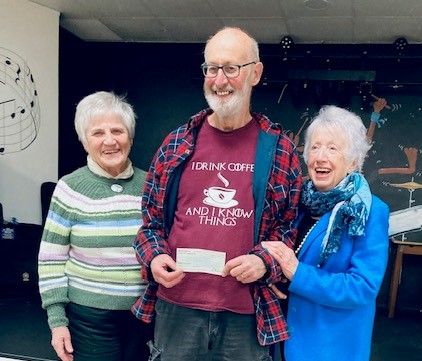 Pig Dyke Molly has been described by the local branch of MacMillan Cancer Support as its most loyal supporters.
The local dance group first raised money for Macmillan in 2000, and has made a donation every year since except for 2021 (when Covid prevented all activities), Dancing in Whittlesey on New Year's Eve and carol-singing in Stanground , Pig Dyke this year raised £900 for Macmillan, and attached is a photo of the cheque being presented.
On an evening as part of the Whittlesea Straw Bear Festival, Pig Dyke also raised £200 for the Macular Society, which supports several members. The donation has been sent already.
Pig Dyke Raise £1000 for MacMillan Cancer Support
Sat 12 Feb, 2022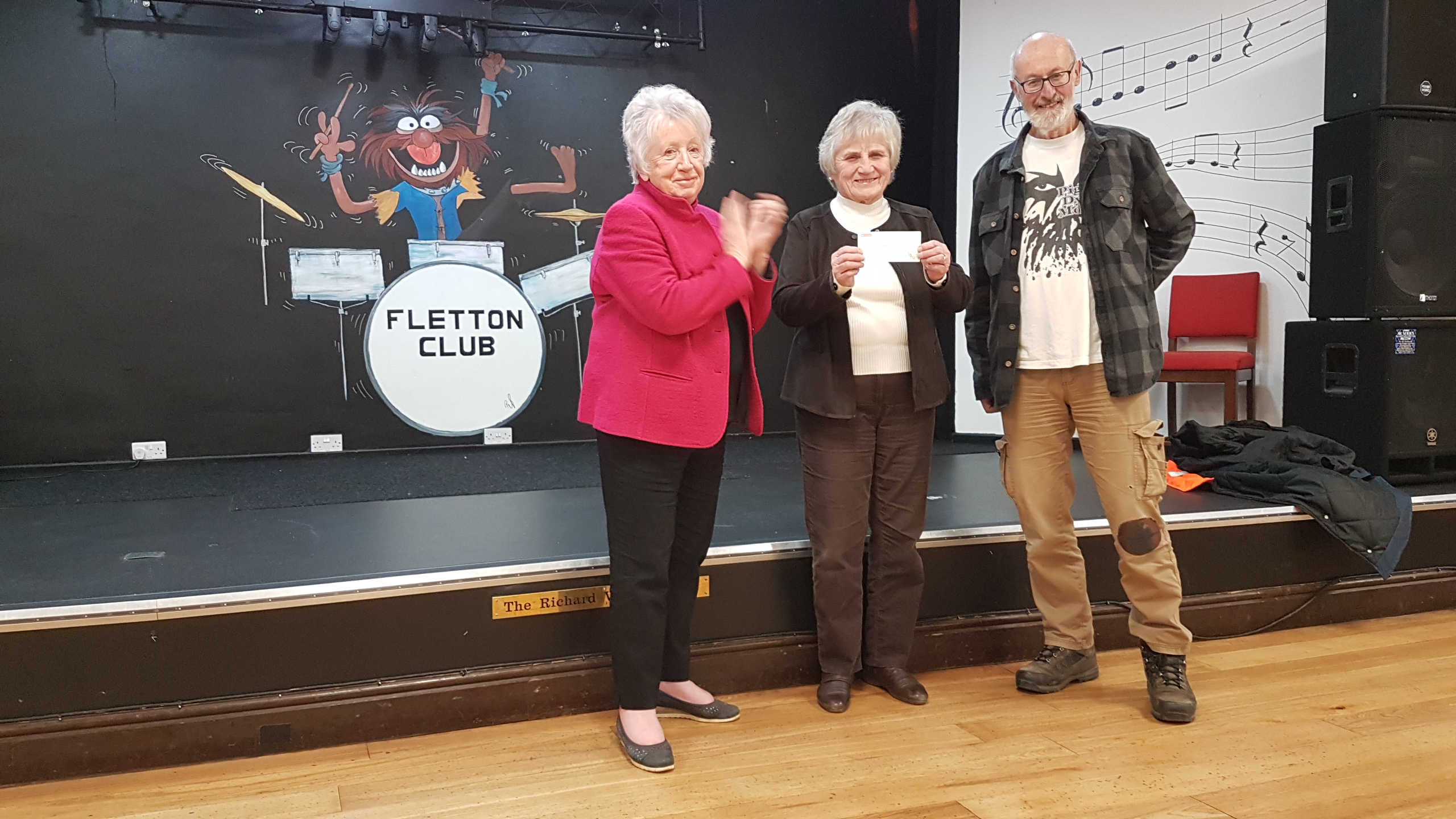 Pig Dyke Molly was delighted to again donate a cheque for £1000 to MacMillan Cancer Support. Despite the challenges over this Christmas, the group raised money through carol-singing in Oakdale Avenue, Stanground - an annual tradition the residents wait for - and by dancing on New Year's Eve in Coates, Eastrea and Whittlesey. The group is very grateful for the generosity of all who supported this vital charity.
This is the 21st time (and 22nd year) that Pig Dyke Molly has been able to support MacMIllan. The group has raised about £20,000 over the years for this excellent cause, starting at the millennium to raise money in memory of the sister of a team member. The photo shows Pig Dyke boss Tony Forster giving the cheque to Jane Ross and Audrey Scotney of Macmillan.