Pig Dyke Molly - The Music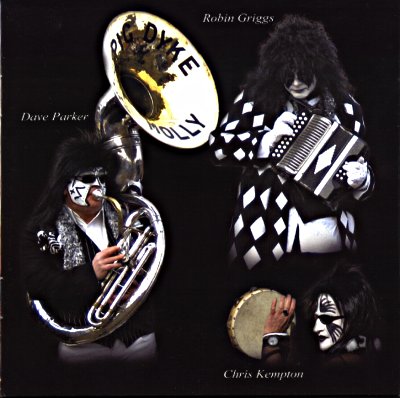 An album of The Pig Dyke band in 2004 with:
Robin Griggs - melodeon
Chris Kempton - percussion
Dave Parker - Tuba and Sousaphone
Tracks to download:
Tracks 11, 12, and 13 are bonus tracks from
rojo
CD
Frost and Fire
featuring Robin Griggs on melodeon.
This CD was made in limited quantities and is not available for sale, but you can download the tracks from here.
Tracks from Rob's solo CD
Music Composed by Robin Griggs, except tracks 4 and 6 which are trad arranged Robin Griggs.